The invention of Embroidery was first originated from China thousand years ago. As times passes, the technique evolved into a natural, light makeup effect using safe procedures and now it's being known as Korean Semi-Permanent Makeover, which is what the Korean 3D and 6D eyebrow embroidery is known for.
Many have the impression that semi-permanent makeup has a long lasting effect of up to 5-8 years, and that we are here to make quick money by not making it last as long. That is when you are wrong.
Here is an illustration in lehman terms,  to help you understand better.
A $100 versus a $10 Imported INK will both give you the same visual effect initially, but overtime, the $100 INK will fade into a red, blue or green tone becoming what we called an Eyebrow Tattoo, not Embroidery. Doesn't that make you worry in the long run?
纹绣起源于中国,随着时间的改变,现在都改口叫韩式半永久性定妆。名字的来源是因为韩国人相比较更追求自然,裸妆,时尚安全的效果,而随着我们意识的提升所以我们也广为定之而追之。
大多数人追求的是一劳永逸的效果,不用回来补眉,但是化学的色料里面含的重金属和汞铅长期渗透在皮肤里对人体产生的副作用是相当严重的。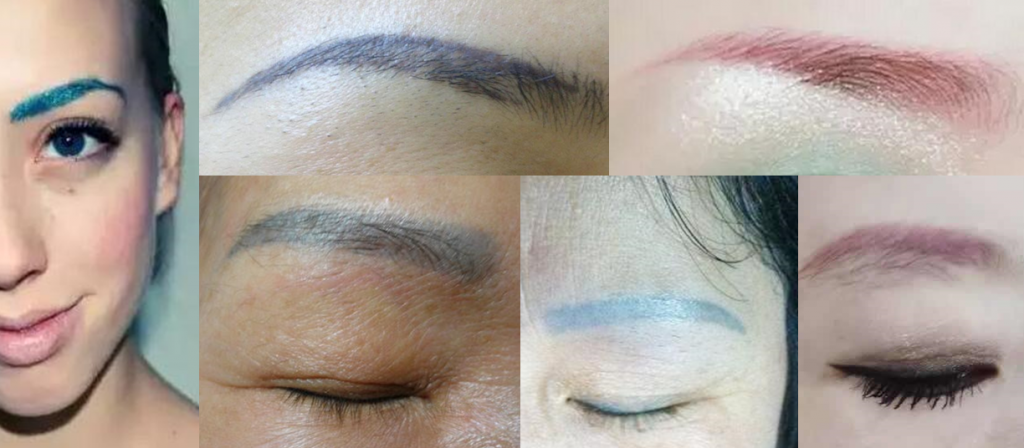 A good pigment does not contain heavy metals like Mercury or Lead and depending on individuals, it can only last 1-3 years. This also enables us to keep up with the ever changing trend in the fashion world.
Some ask why do we have to review several times?
Every Individual have their own metabolism. Our skin goes through a gradual adaption process and there is no one type suits all.
Bottom line the products we use are all Health Food Graded Brand and if you make your embroidery decision based on prices, comparing to the contents of those in tens of dollars, ask yourself again, are you able to handle the consequences in the future?
Semi-Permanent Makeup by itself is unique and a work of art, choose wisely on who you trust.
You may be also interested in: Price of eyebrow tattoo vs microblading, misty eyebrow embroidery price, 3D eyebrow embroidery price
我们的色料是采用纯天然色素提炼而成的,对人体和皮肤没有任何副作用,它会跟着皮肤自然的新陈代谢在一定时间内相应的补充色素,达到一个对人体、皮肤,安全,健康,眉形自然、时尚、不变色。
所以化学色料因为成本低,廉价,但是风险高,副作用大,谁愿意一时的贪小便宜而付出这么大对健康有害的代价。相应的半永久性定妆,是一个天然植物色料和专业技术所创造出的眉毛,具有时代感和潮流性,跟具有安全性,所以价值是无法衡量的。
崇尚自然、健康的朋友们请到伊阁来,让我们一起引领时尚和潮流。