Great eyebrows don't happen by chance, they happen by appointment.
And by appointment, we mean eyebrow embroidery. If you have not heard of it, eyebrow embroidery is an increasingly popular semi-permanent treatment involving implanting certain pigments onto the skin.
This is done with the use of tiny needles or blades to mimic natural hair strokes. You will ultimately achieve fuller and more natural-looking eyebrows.
Why eyebrow embroidery?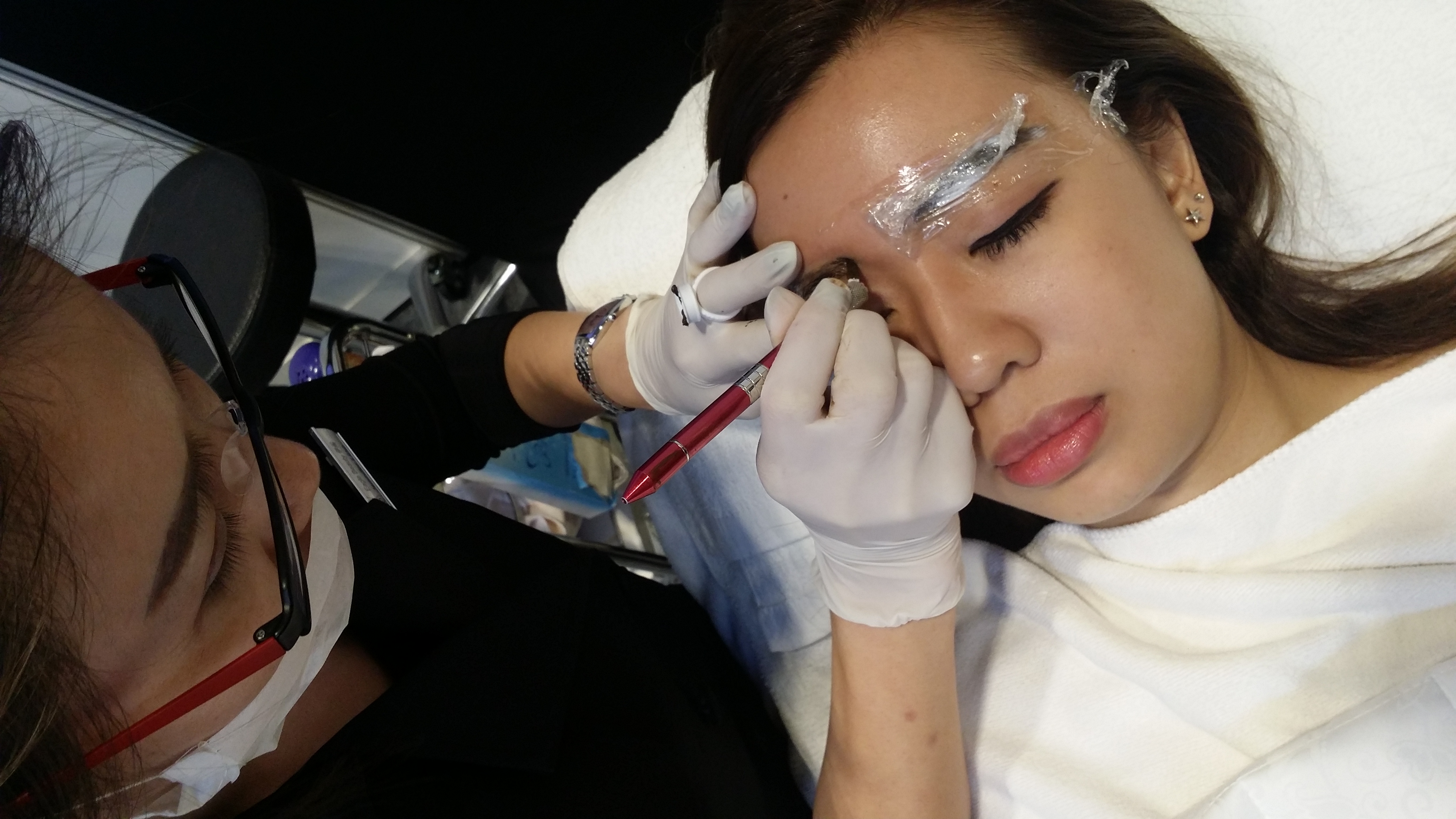 There are creative eyebrow embroidery salons in Singapore that can help you get your dream set of brows.
But with all the eyebrow products out there in the market, why would you need eyebrow embroidery then?
Well, brows, unfortunately, do not grow back overnight, which is where eyebrow embroidery comes in handy as a solution to over-plucked or non-existent eyebrows.
In addition, if you are taking too long with your makeup every morning, eyebrow embroidery offers the ultimate shortcut to faster daily routines.
And especially for Eagle Beauty's 6D eyebrow embroidery, you can expect it to last for as long as a year. If you are interested, read on to know what you should take note of before and after eyebrow embroidery.
What should I take note before eyebrow embroidery?
You can consider washing your hair beforehand because you might want to avoid the shower for the next few days after the treatment to prevent water contact on your brows.
Besides that, as your eyebrows might appear darker at the start, if you are concerned about the look, schedule your eyebrow embroidery appointment when you have no major events or occasions planned ahead.
How is eyebrow embroidery done?
For Eagle Beauty, our 6D eyebrow embroidery is completed with these five simple steps:
After your free consultation, our beautician will mix an eyebrow colour according to your skin colour and preference. The mixture consists of two colours, the primary and secondary colour.
We then alternate the primary and secondary colours to increase the dimension and fullness of your eyebrows.
We embroider according to your natural eyebrow shape to make it look natural and fuller.
The secondary colour is added to create shadows to add dimension to your eyebrows.
Remaining spaces in the eyebrows are then filled to give it more definition and there you have it!
What should I take note after the treatment?
As mentioned earlier, your eyebrows will appear darker right after the treatment but give it a few weeks and the colour will gradually lighten.
During this time, taking good care of your eyebrows through its recovery is extremely important.
For starters, it might itch a little but try to avoid scratching and rubbing the treated area as it could potentially affect the healing process.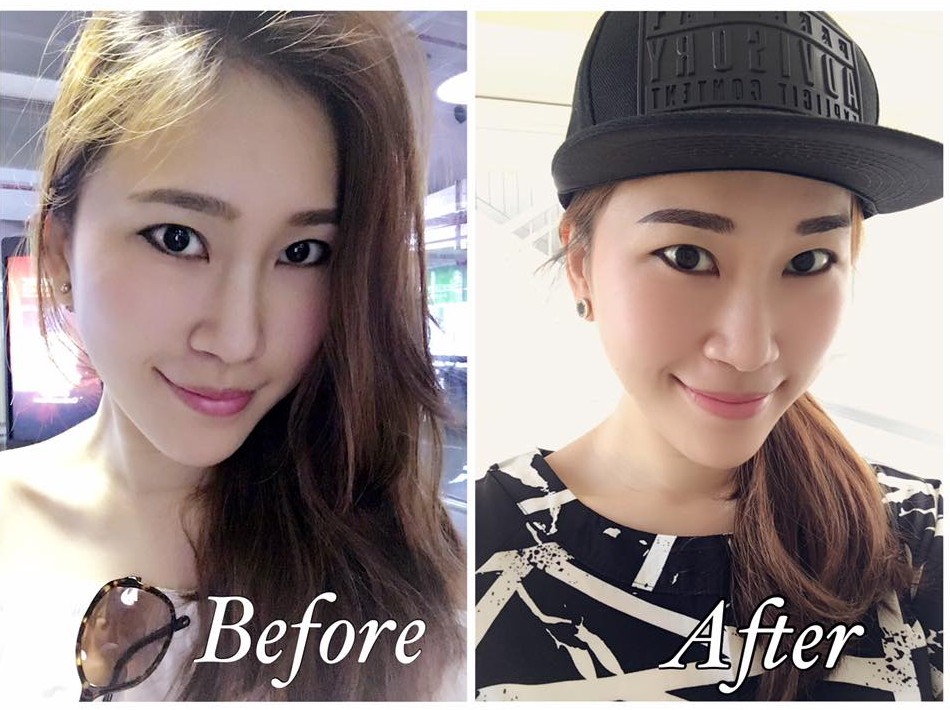 The skin will peel and scab off, which means regular application of aftercare cream is crucial. In the meantime, you should also try not to apply makeup on your eyebrows.
This is due to the pigment still settling in and makeup might affect the final results of your brow colour.
To cleanse your face, you can use facial tissues or damp cotton wool to dab your brows. Again, it is crucial to avoid water touching your brows, so do not get them wet.
If you have a facial appointment scheduled, inform your beautician to not touch the area around your eyebrows.
What we want to prevent is opening up of pores, which could damage the healing skin. Thus, for the time being, avoid taking hot showers as well as going to the sauna for optimal recovery. Refrain from workouts that lead to excessive sweating as well.
Try to stick to these precautions but even if you mess it up a little, the good news is that at Eagle Beauty, our service includes 1 year of touch-ups for 6D eyebrow embroidery at no additional cost.
This allows you to achieve the best results for your eyebrows.
Interested to get started? Contact us at 6272 7226 or visit us at any of our 5 outlets islandwide!